Toronto & North Carolina are two completely different cities. Although separated by 1280 kms of driving land, this didn't keep Ashley and Andre apart. We got these two together for an engagement shoot that started in Whitby and ended up in Ajax along the Lakeshore.
Ashley and Andre are an amazing couple. I think anyone who can maintain a strong relationship with each other despite the distance are extraordinary people.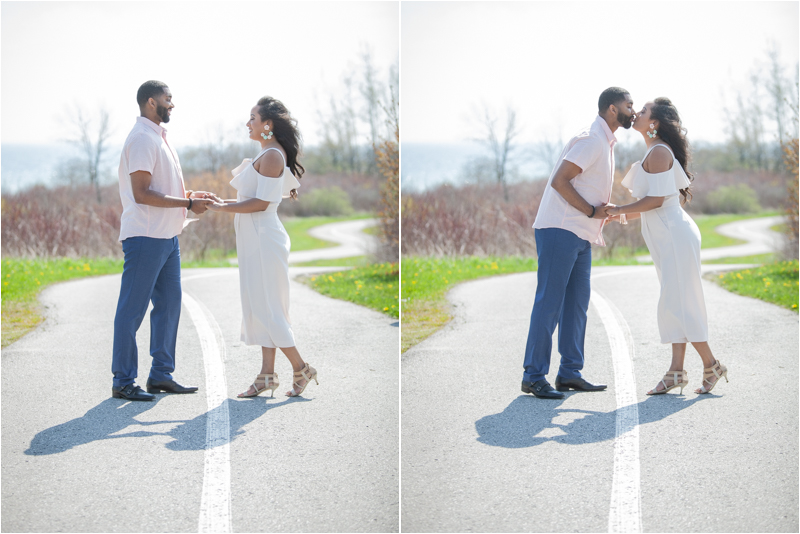 These two had a bit of a plan with their engagement photoshoot. I LOVE when clients come to me with a plan of any sort theme or idea for their session, it shows they are invested in getting meaningful pictures.
Believe me, I was a Groom to be on the other end. I didn't care at all about our wedding and engagement photos. The was years before I picked up my camera so I can relate with these types of guys but Andre was FAR from that guy!
We began the shoot with some urban street art army gear. Perfect.
Check out their matching t-shirts!
I had found this dope skatepark in Whitby from a networking group Earth Day clean up I was a part of. Look at the incredible artwork and scenery!
We were joined by Ashley's 2 best friends Boosie and Yoda!
Although these two fur babies were excited to just be outdoors and running FREE, they knew when it was time to model for me!
After a few romantic pics in the Doug Vickers Skate Park in Whitby, we left and went to shoot some hoops at Carruthers Creek Public School in Ajax.
Basketball is my first love so it makes sense to marry it to my photography right? It's great that this is happening during the Raptors run to a Championship in the NBA Finals. Timing is everything.
Then we headed off to Lakeside Park in Ajax for the formal fun.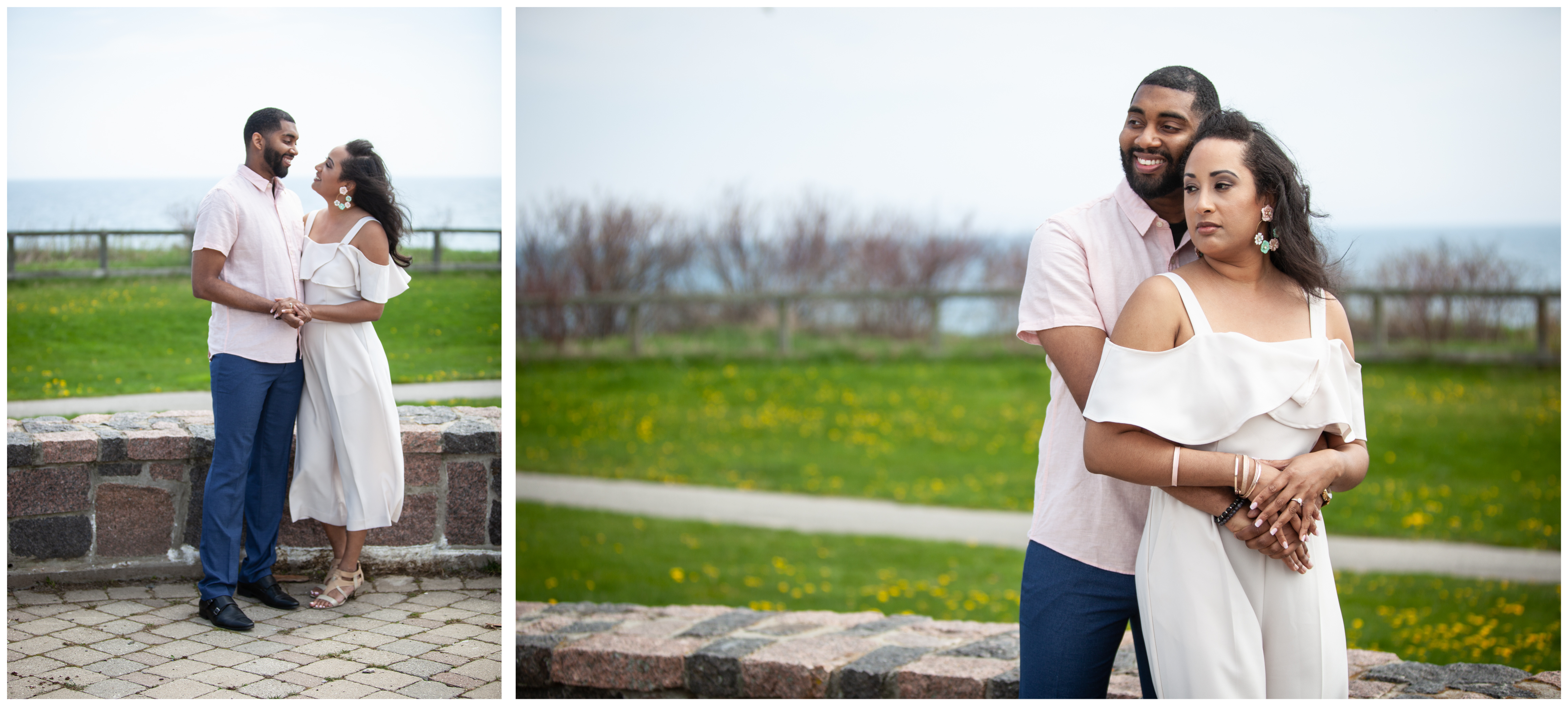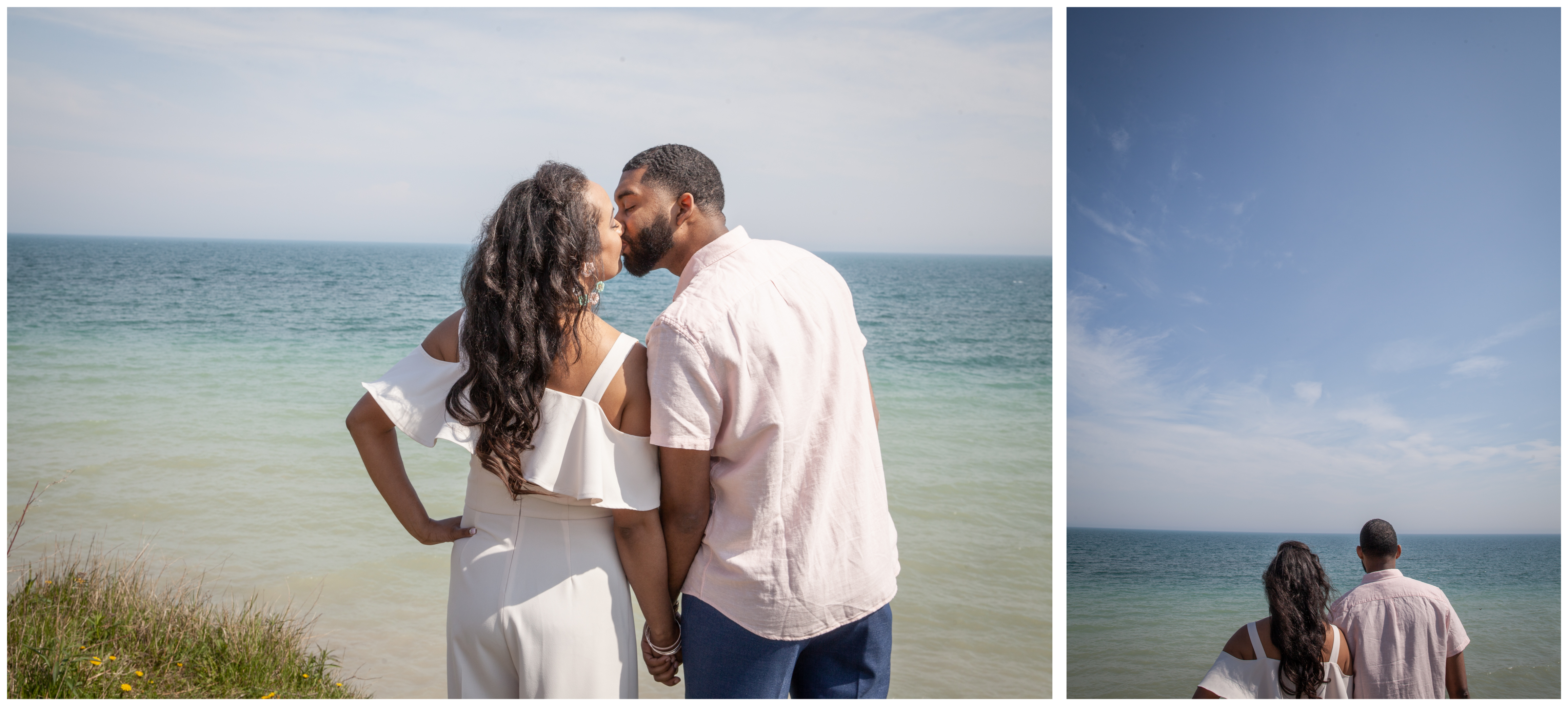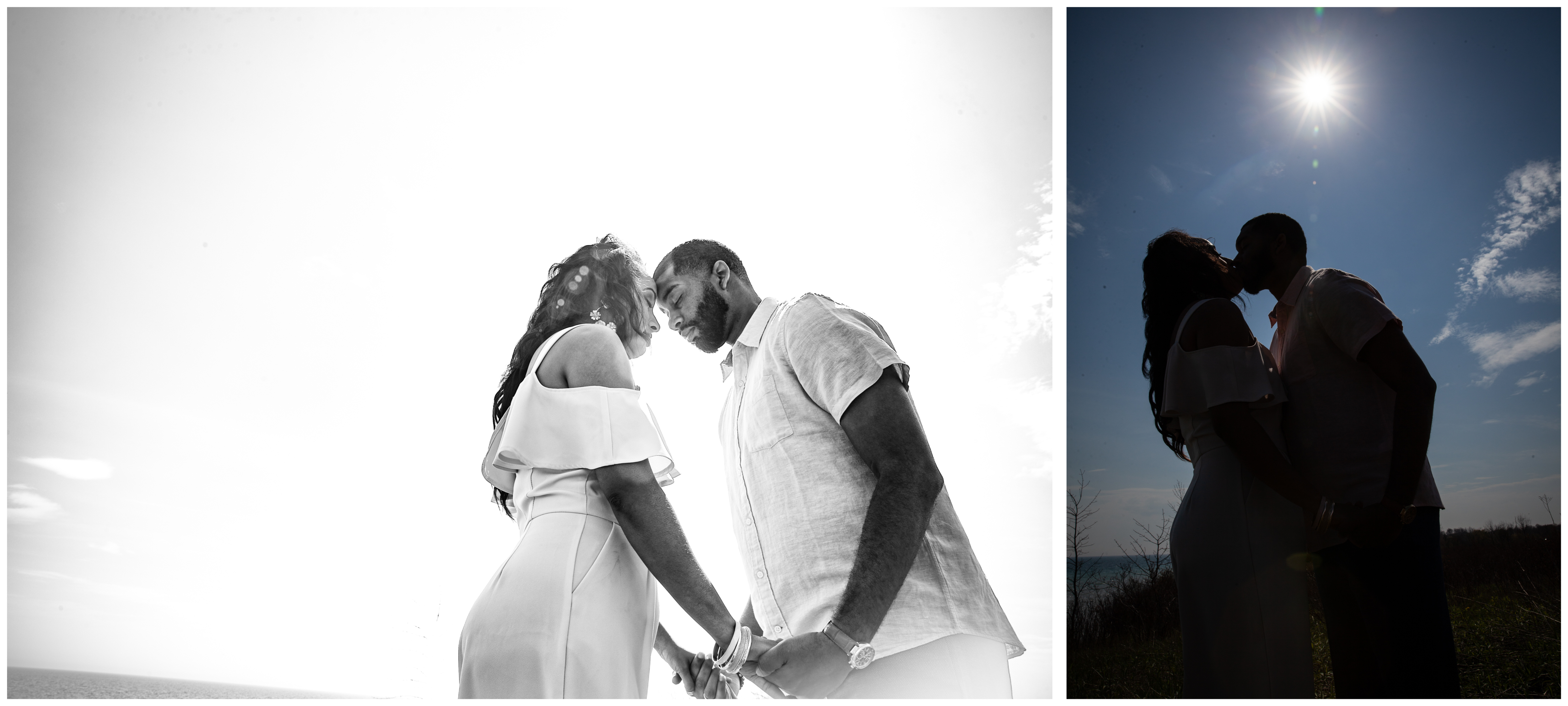 This is one of the most beautiful spots to shoot engagements. It is a large area along the waterfront that has a great view of the water, a park and lots of greenery.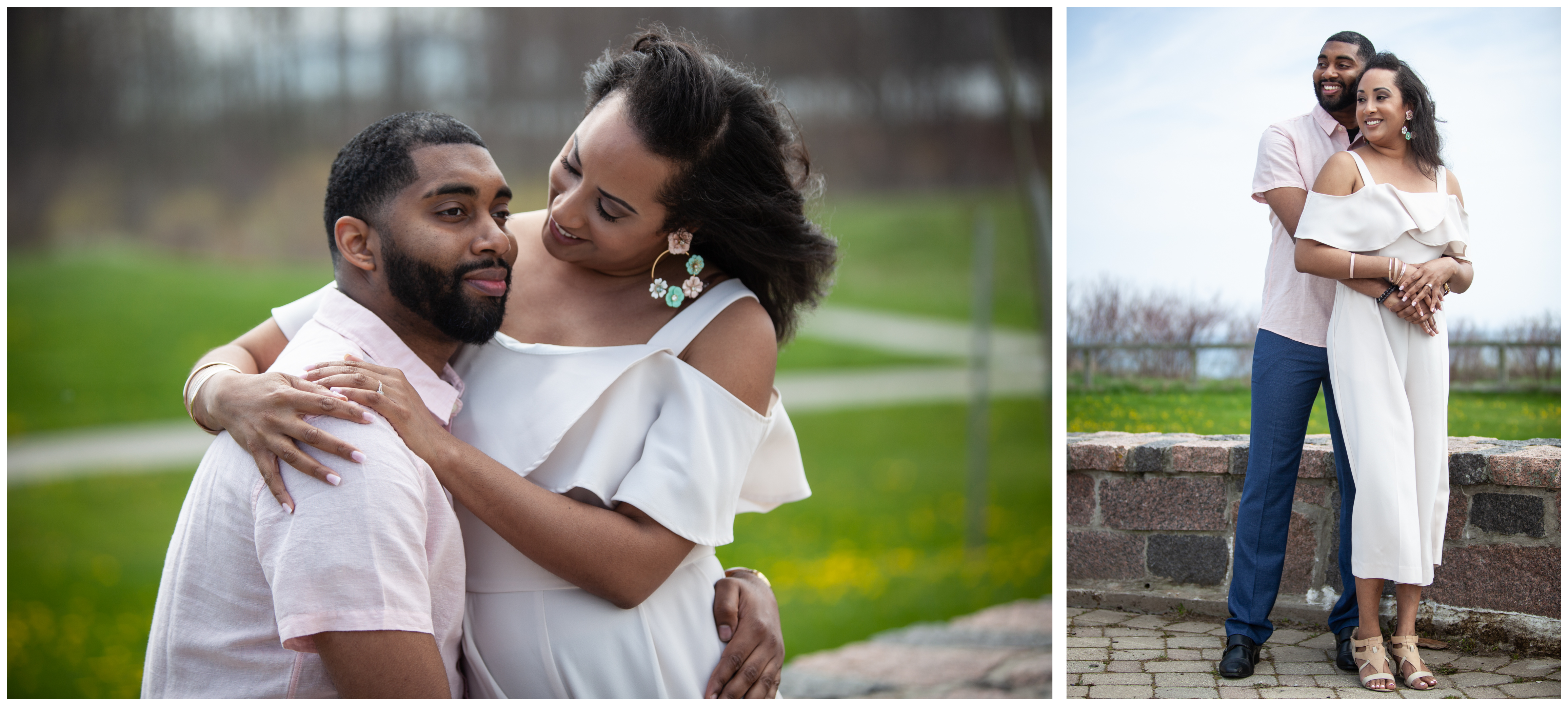 Sometimes the wind just hits the ladies' hair just right.



I am excited for this joining of 2 souls from 2 different countries! Judging from how easy going and fun Ashley and Andre are, it's going to be a breeze.